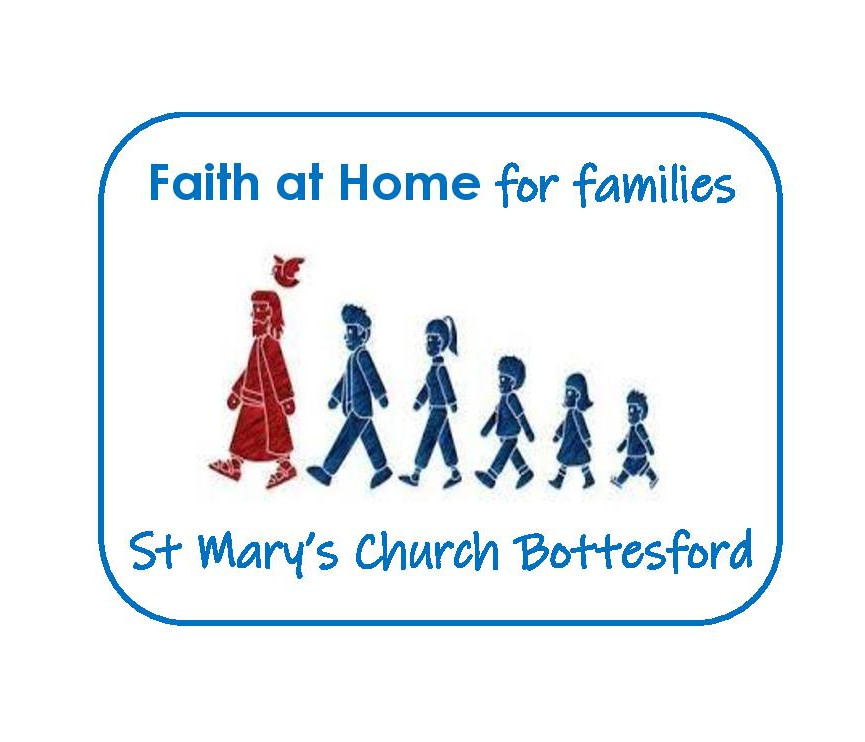 At the moment, we can't go to the places where we might be encouraged to talk to God, like school or church. So St Mary's would like to support families who might be wondering how they can make space at home (whether that's a physical space or time set aside) for thinking and praying, whether together or individually.
One of the wonderful things that the Bible tells us is that God promises to be with us every day, and when we are his friend, we can talk to him in a prayer anytime and anywhere! And that includes your home!
Each week we will add an Activity which we hope you'll enjoy. And each Activity will help you think and wonder about God, and will encourage you to pray to him.
Activity 1 is to create a Prayer Treasure Box, and week by week you'll be able to add things to the box which will help you focus on God and talk to him.
Have fun!
Lisa, Liz, Tricia, Judith and Jo
Download activity 6 Pentecost here
Download activity 7 Trinity here
Download activity 8 - 'Peace & Hope' here
Download activity 9 -'Alive in Christ' here
Download activity 10- 'All are welcome' here
Download activity 11 - 'Share the Load' here
Download activity 12 -'Life in the Spirit' here
Download Summer Holidays Activity 1 - 'Psalm 27' here
Download Summer Holidays Activity 2- 'Psalm 8' here
Download Summer Holidays Activity 3 - 'Psalm127' here
Download Summer Holidays Activity 4 - 'Psalm 29' here
Download Summer Holidays Activity 5 -'Psalm 121 here
Download Summer Holidays Activity 6 -'Psalm 139' here
Download Advent Faith at Home 1
Download Advent Faith at Home two
Download Advent Faith at Home three
Download Advent Faith at Home four
Download: Faith at Home for Palm Sunday
Download Faith at Home for Maundy Thursday
Download Faith at Home for Good Friday