St. Mary's has a number of groups that meet in people's homes to pray, study the Bible and explore their faith together - new members are always welcome. We are exploring the idea of a Men's Fellowship.
Home Bible Study Group
We meet in Bottesford fortnightly on Tuesday evenings at 7:15 for 7:30pm. We study God's Word for about an hour. We read set verses and then study notes and discuss it. This encourages us in our daily lives and helps our spiritual growth. Please come and join us.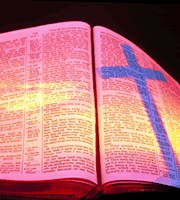 Faith Group
We ladies of mixed ages and a variety of Christian denominations or none, meet on Mondays during school term time.
We bring our children if they are home and meet at 10am until about 12pm. We work through study books based on Bible verses and have completed an Alpha Course for some of the newer Christians in our group and older ones who need a refresher on basic Christian faith.
A second group is now meeting on Monday nights at 8pm when the children are in bed! Please contact Laura on 842859 for more information!